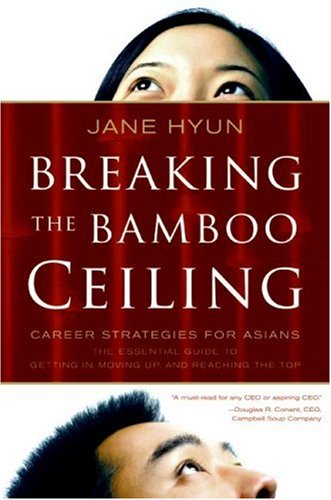 The seminal book that brought Asians to the leadership conversation in North America and is now being discovered in global organizations to understand the impact of Asian cultural influence in the workplace and the challenges of not being understood.
THE MYTH…
The popular media often portrays Asian Americas as highly educated and successful individuals—the "Model Minority."
THE REALITY…
As the ethnic minority with the largest percentage of college graduates, many Asian Americans do enter the professional workforce.  However, many of them seem to stall in their careers and never make it to the corner offices.
THE SOLUTION…
Leading executive coach Jane Hyun explores how traditional Asian values can be at odds with Western corporate culture.  By using anecdotes, case studies, and exercises, Hyun offers practical solutions for resolving misunderstandings and overcoming challenges in an increasingly multicultural workplace.  This timely book explains how companies will benefit from leveraging cultural fluency as a leadership framework in their organizations. She shows managers how to discover and support the talents of their Asian employees and shows Asians how to leverage their strengths to break through the bamboo ceiling.
Kudos to Jane Hyun for a provocative, thoughtful and engaging book. I only wish I had had the benefit of this book when I began my career, it would have saved me a lot of time by addressing some mystifying questions that took years of experience to answer.
Diane Yu, Chief of Staff and deputy to the President, New York University